Buttercups oval doily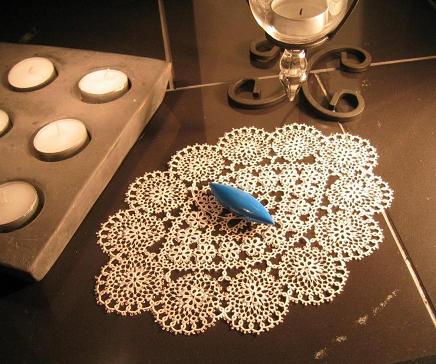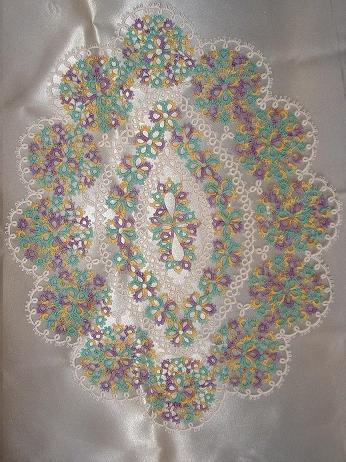 I tatted this doily in 1991 when I was living in the United States. It was done in DMC 100, and its length is 24 cm (just under 10 inches). The rosettes in the last round feature two rounds of net stitch.
The colourful doily next to it is Sherry Townsend's version. She proofed this pattern for me for my third book.
You can find the pattern for this doily in A Tatting Adventure.